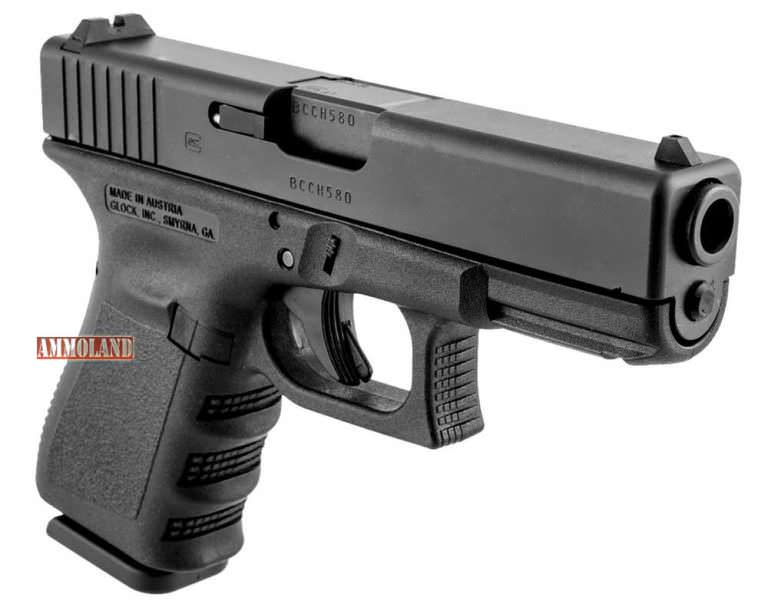 Fort Worth, TX –-(Ammoland.com)- The United States Concealed Carry Association was proud to honor the best in the industry during the USCCA Members' Choice Awards at the 3rd Annual USCCA Concealed Carry Expo in Fort Worth, TX on Saturday evening.
During the celebration featuring nationally known comedian and 2nd Amendment supporter Steven Crowder, all honorees were announced and the top three finalists in each category were named. The winner in each category was announced and asked to come on stage to accept their award.
The awards presented were: Top Firearm, Top Holster, Top Ammo, and National 2nd Amendment Hero. The winners included the following:
Top Firearm: The Glock 19
The GLOCK 19 is ideal for a more versatile role because of its reduced dimensions when compared to the standard sized option. Chambered in 9×19, the G19 has found worldwide acclaim with both private and public security agencies. In addition to being used as a conventional service pistol, it is ideal for concealed carry or as a backup weapon.
Top Holster: The Crossbreed IWB SuperTuck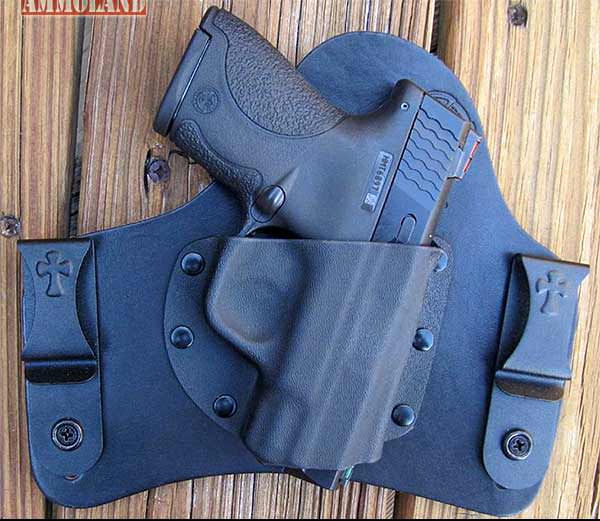 The revolutionary CrossBreed SuperTuck is the most comfortable and concealable inside the waistband (IWB) holster that you'll ever wear. Designed exclusively and patented by CrossBreed Holsters, the flagship SuperTuck Deluxe is hand molded to fit each specific firearm listed. It features a premium leather backing with a molded and mounted kydex pocket. Versatile for carry options, the SuperTuck may be worn comfortably with or without your shirt tucked in – based on your personal carry style. The SnapLok powder coated steel belt clips are modular, enabling you to adjust cant AND ride height. Three different leather choices, optional combat cut and additional clip choices allow each individual to choose the combination of options that they prefer for their personalized, handcrafted holster.
Top Ammo: Hornady Critical Defense Ammunition
Since their inception, conventional hollow point pistol bullets have performed well, but have never delivered 100% reliability especially in self-defense situations. The patented Flex Tip technology used in Critical Defense ammunition eliminates the clogging and inconsistency that often plagues hollow point bullets. Hornady achieved this by using the same tip material as used in LEVERevolution ammunition. All Critical Defense ammunition is loaded in nickel cases for increased visibility in low-light situations. Premium low flash propellants deliver proven performance, even in very shortbarreled handguns, and won't disrupt your vision. Reliable expansion and dependable terminal performance can be counted on for concealed carry/personal protection.
The National 2nd Amendment Hero: Milwaukee County Sheriff David Clarke, Jr.
Sheriff David Clarke Jr. is the outspoken, pro-gun, anti-establishment Sheriff of Milwaukee County. His pro-gun stance has made him the target of many national anti-gun groups, all of whom have tried to have him removed from office. So far, he has beaten every challenger, no matter how well-funded by outsiders who would push an anti-gun agenda.
"We are honored to have the recipients of these awards on our side in the fight to maintain our right to keep and bear arms," said Tim Schmidt, President and Founder of the United States Concealed Carry Association. "Heroes like Sheriff David Clarke, as well as industry leaders such as Glock, CrossBreed and Hornady all play an integral role in our mission to provide self-defense to responsible gun owners."
For more information, please visit the awards website at http://www.usccaexpo.com/2A-awards.html
About the U.S. Concealed Carry Association (USCCA)
The U.S. Concealed Carry Association (USCCA) provides education, training and self-defense insurance to responsible, American gun owners. Headquartered in West Bend, WI, the USCCA is the largest and fastest-growing, member-owned, private association whose sole focus is the responsibly armed American.